Up for auction is buildable lot with central water, central sewer electric and convenient location
One of very few flat lots left !!!

Lot 2107 Section 27 Tottenridge Rd, Saw Creek Estates
in gated luxury community, 70 miles west of New York City
Lake view, water front, ocean front, beach front, tax sale, tax certificate, government auction, forclosure

This lot is zoned "single family residential" and it's free and clear of any tax, municipal or mortgage liens. There are no back taxes.
The property is near flat and is located at top of the mountain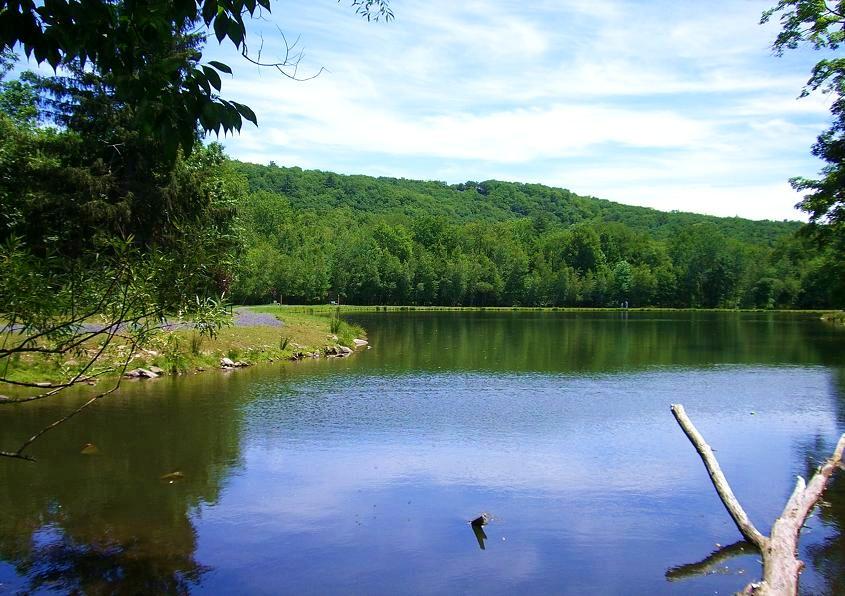 One of the 2 Lakes In Saw Creek Estates

This is a beautiful neighborhood with many brand new very nice large homes nearby. Saw Creek Estates is a private gated community in the Pocono Mountains, with central water and central sewer and other amenities like two lakes, private ski mountain with ski lift, several community swimming pools, tennis courts (indoor and outside), indoor pools and hot tubs, fitness center, restaurant and more. Saw Creek Estates has an excellent location close to Stroudsburg and New Jersey, and it's near some of the Poconos' biggest attractions like Bushkill Waterfalls (also known as the Niagara Falls of Pennsylvania), and the famous PocMont Resort and Fernwood Resort.


One of few swimming pools in Saw Creek Est
APPROX. DIMENSIONS:
110 feet road frontage x 142 feet

APPROXIMATE PROPERTY SIZE:
15,620sf (0.359 acres)

TAX MAP NUMBER: 9/5A/1/93

ADDRESS:
Lot 2107 Section 27, Tottenridge Rd

ZONING: Residential, Single Family Homes only

UTILITIES: electric, phone, cable TV, central water, central sewer

DEED RESTRICTIONS:
No mobile homes allowed.

AMENITIES: two lakes, outdoor & indoor swimming pools, tennis courts plus ( indoor courts) , club house, ski mountain & lift, fitness center, restaurant and more

COMMUNITY DUES:
approx. $1350 per year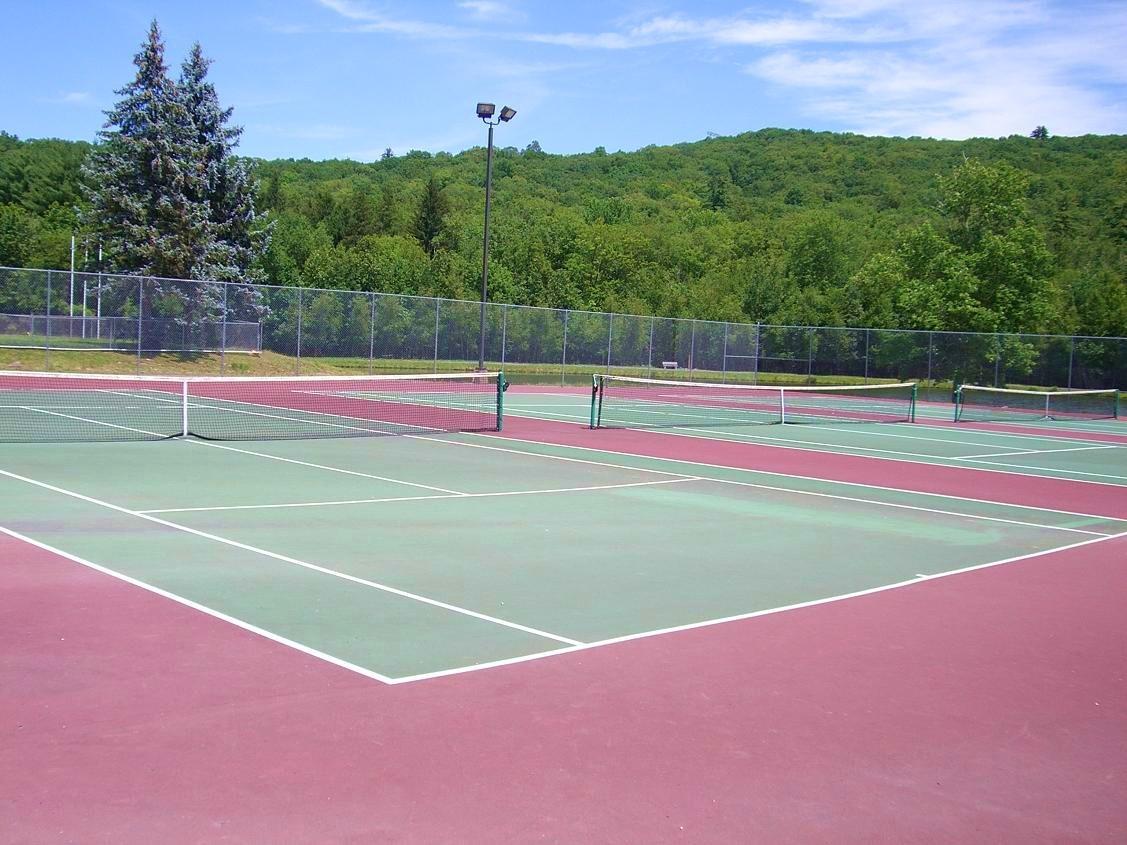 One of many tennis courts


Our job is to liquidate real estate and turn hard assets into cash quickly, that's why we offer land far below market. Here's your chance to own a beautiful piece of land at wholesale prices, instead of paying steep premiums through a realtor. Don't let this opportunity pass you by.

The Pocono Mountains are a popular tourist destination near New York City and Philadelphia. The Poconos are one of the most beautiful areas in the eastern United States, offering many crystal clear lakes to go swimming in the summer, ski resorts for winter fun, honeymoon resorts, golf courses, and the same amazingly colorful autumn foliage that has made Indian Summer in New England world famous.

Taken from township software ( lot highlighted in yellow )

Saw Creek Estates is just a short drive from many of the Pocono's tourist attractions:

Delaware Water Gap national recreation area
Bushkill Waterfalls
Monticello Casino and Racetrack (NY)
Mount Airy Casino Resort
Caesars Pocono Resorts
Fernwood Resort
PocMont Resort
Great Wolf Lodge Indoor Waterpark
Camelbeach Waterpark
Camelback Ski Resort
Jack Frost & Big Boulder resorts
Dozens of world-class Golf courses
The Crossings outlet mall
Pocono Raceway (NASCAR)
Tanglewood Ski Area
Lake Wallenpaupack (the largest Motor Boat lake in PA besides Lake Erie!)

The Delaware river separates Pennsylvania and New Jersey, so someone who lives in Saw Creek Estates is pretty much just as close to New York City as commuters who live in New Jersey or Connecticut.

The Pocono region lays on the edge of the greater New York City metropolitan area and is by far the fastest growing area in PA. Pike County and Monroe County are growing faster than any other county in the greater New York City area, including New York, New Jersey, Connecticut and Pennsylvania! In fact, a few short months ago, Pike County was on place 85 of the top 100 fastest growing counties in America. (The United States has 3,086 counties.) But recently Pike County jumped from place 85 up to place 72 in the top 100! This area is booming!

Another reason why the Pocono region is going to continue to grow rapidly is the Wall Street West project. Many Wall Street banks and financial companies are planning to move backup offices into the Poconos, which is not part of the same power grid as New York City. In the event of a major blackout or terror attack, the backup offices in the Poconos will assure that the companies can continue to function. This project will bring over 1,300 very high paying Wall Street jobs to the Poconos and property prices are expected to rise dramatically.

While America's population grows and urban sprawl spills out over the landscape, those fortunate enough to own land on the edges of metropolitan areas like New York City can realize huge profits from their land ownership by selling once they are overtaken by the relentless urban expansion.

There is a limited amount of land in America, but not a fixed amount of people to live on and use it. The net population of the United States increases by 1 person every 10 seconds. That means every day this country grows by 8640 people - but not by one additional inch of land. In just the 10 short days that this property is up for auction, 86,400 people will add themselves to our swelling ranks, and every single one will occupy additional space from the existing, unchanging amount available.

Lot description: Majority of lots in Saw Creek Estates are very sloppy and hard to build on. This lot is exception. It is easy to build on this lot. This lot is almost flat. It is most likely one of the nicest lots left. This is a gorgeous piece of land in an excellent vacation or commuter neighborhood. The lucky winner of this auction is going to get a great deal. Good luck!

Auction terms:

You are bidding on the full purchase price of the property, not just a down payment.

There will be a $299 shipping/documentation fee in addition to the winning bid, which covers deed preparation, deed recording and the real estate transfer tax required by PA law.

After I receive your payment I will have the new deed prepared and recorded in your name. I will bring the deed to the recorder of deed's office to have it recorded for you. I will send you a photocopy of the deed along with a receipt from the recorder of deed's office as proof for your records. After about 3 to 4 weeks you will receive the original deed straight from the recorder of deed's office.

This is a binding auction. Serious bidders only. Do not bid unless you are able and willing to follow through on your bid. Deadbeat bidders will be reported to Bid4Assets. Please e-mail any questions BEFORE the end of the auction. It is not smart to ask questions about the property after the auction closes. Seller reserves the right to end the auction early if a reasonable offer is made. Although this is one of the nicest lots left in this development, you are encouraged to go see it in person.
Prorations: Dues and taxes will be prorated from Aug 1st.
Playground near main office
Saw Creek (CREEK) winding through development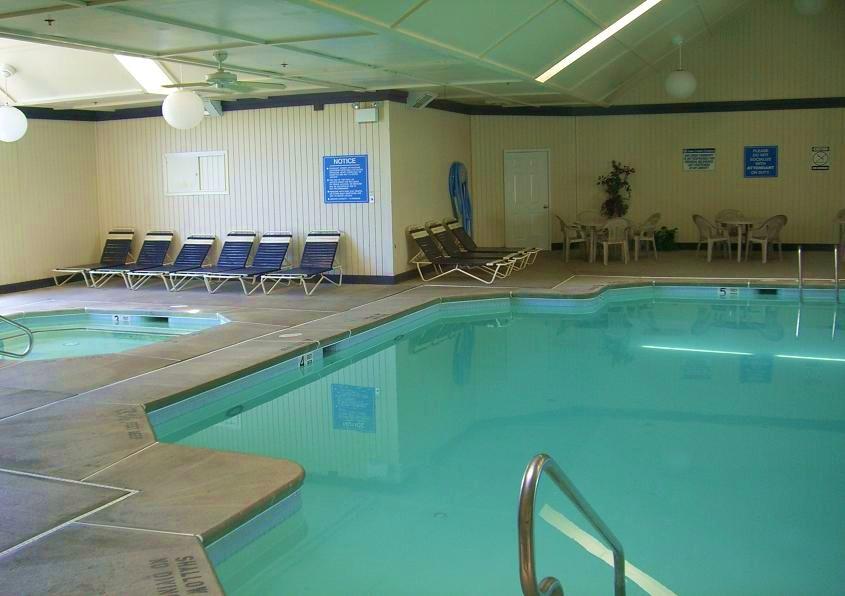 In door pool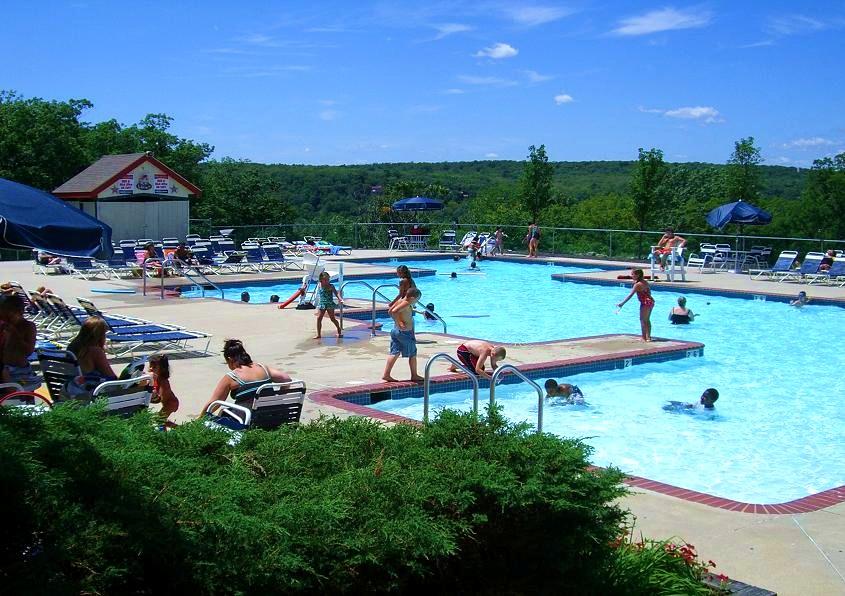 Large pool on top of mountain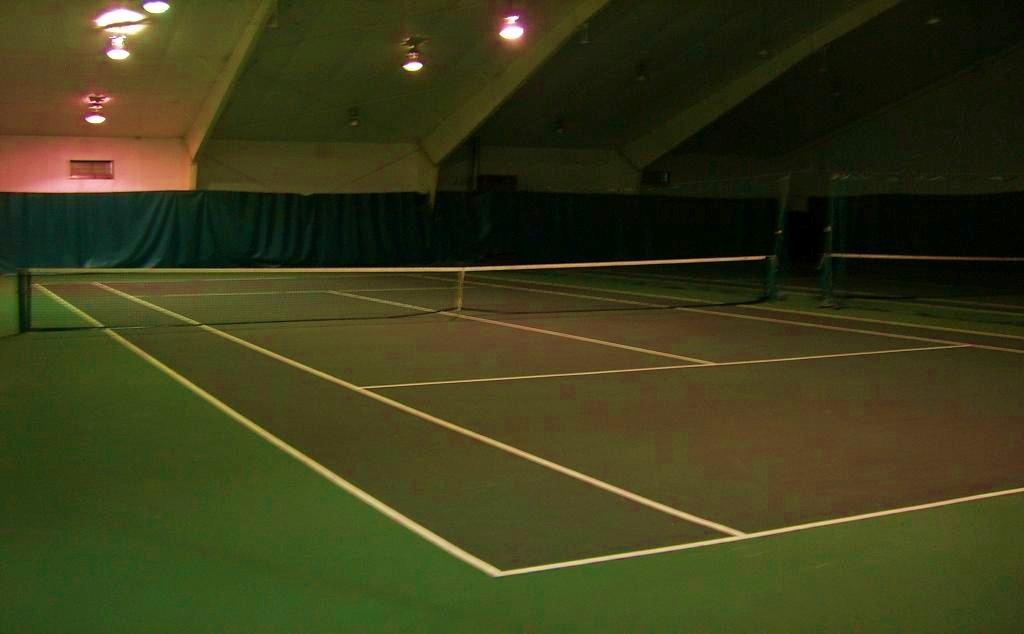 Indoor tennis in the winter in Saw Creek Development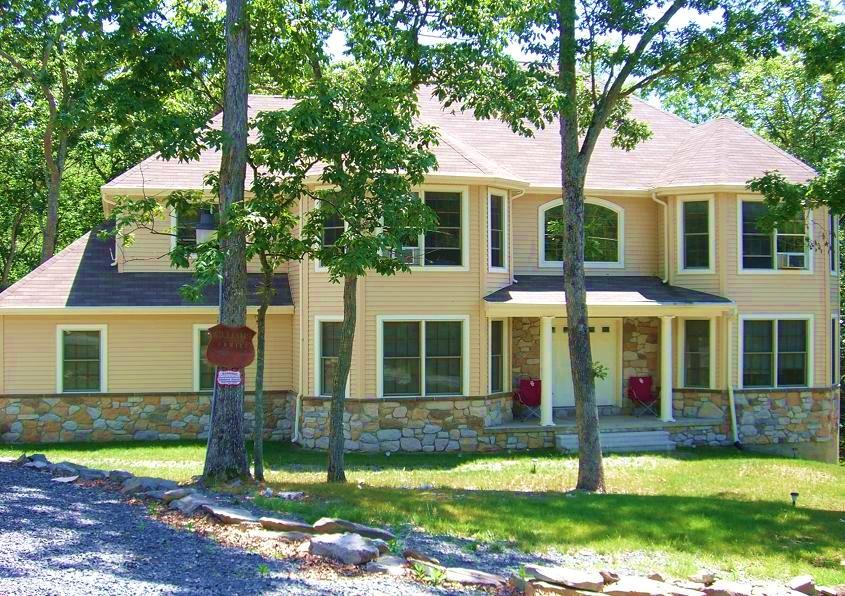 One of many nice homes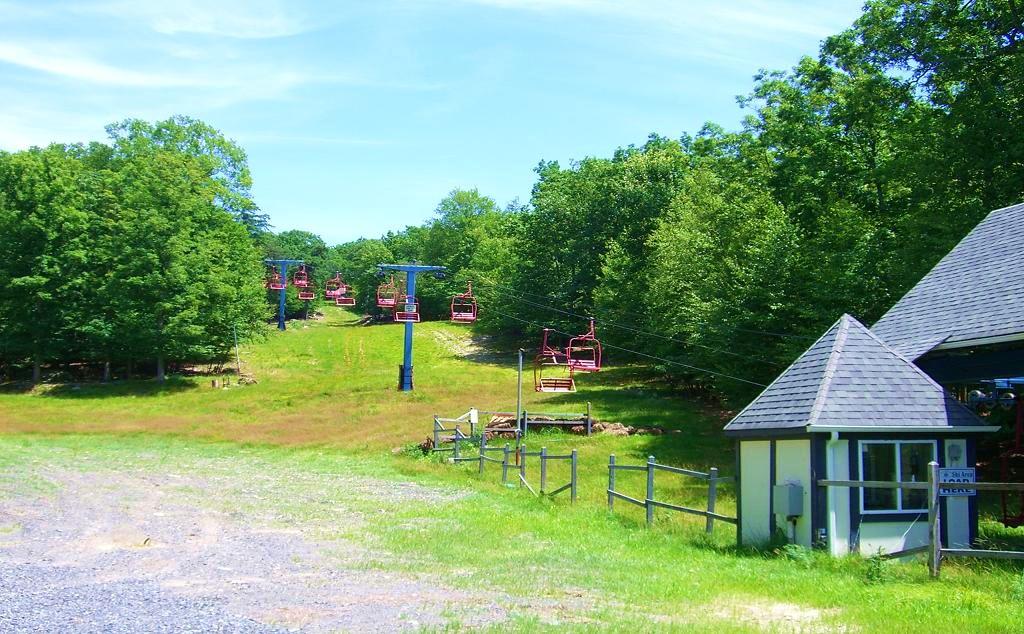 Ski Lift in Saw Creek Estates
Looking at the lot from paved road
Looking at the road lot is on the left side