5 BEDROOM HOUSE IN PA STATE CAPITAL!
WILL SELL TO THE WINNING BIDDER WITH
NO RESERVE!
This is a full purchase price auction. High bidder wins this house outright.
Bidding opens at $1.
This auction is for a 5 Bedroom, 3 Bath single family home located at 434 South 14th Street, Harrisburg, Dauphin County, PA 17104. This 1,744 square foot home is being liquidated to the highest bidder and is a 3-level home, located on a quiet street in the city, and less than 1 mile to Exit 44-B of I-83, making it convenient for a New York, New Jersey or Philadelphia owner as well as points West. This home has a basement, living room, dining room and kitchen along with (5) five bedrooms and (2) baths. The property has public water, public sewer, nearby fire hydrants, garbage collection, and a good police force. Deed will be recorded within 48 hours to the name and address of your choice.

An easy commute to the New York, New Jersey, and Philadelphia metropolitan areas, and easy access to Scranton and Wilkes-Barre makes this home the perfect location for a year-round residence, weekend getaway, or prime investment/rental property. Owning property in the state capital of Pennsylvania is not only convenient to all major interstate highways (I-81, I-83 and I-76 (Pennsylvania Turnpike)), but also in close proximity to all Pennsylvania State offices as well as State of Pennsylvania tourist attractions.
Rentals in Harrisburg range from $550 to $700 per month. Ten years at $625 per month will accumulate $75,000 in rent revenues!
Title will be delivered to the winning bidder free and clear of any and all liens, mortgages, back taxes and encumbrances of any kind via a Warranty Deed!!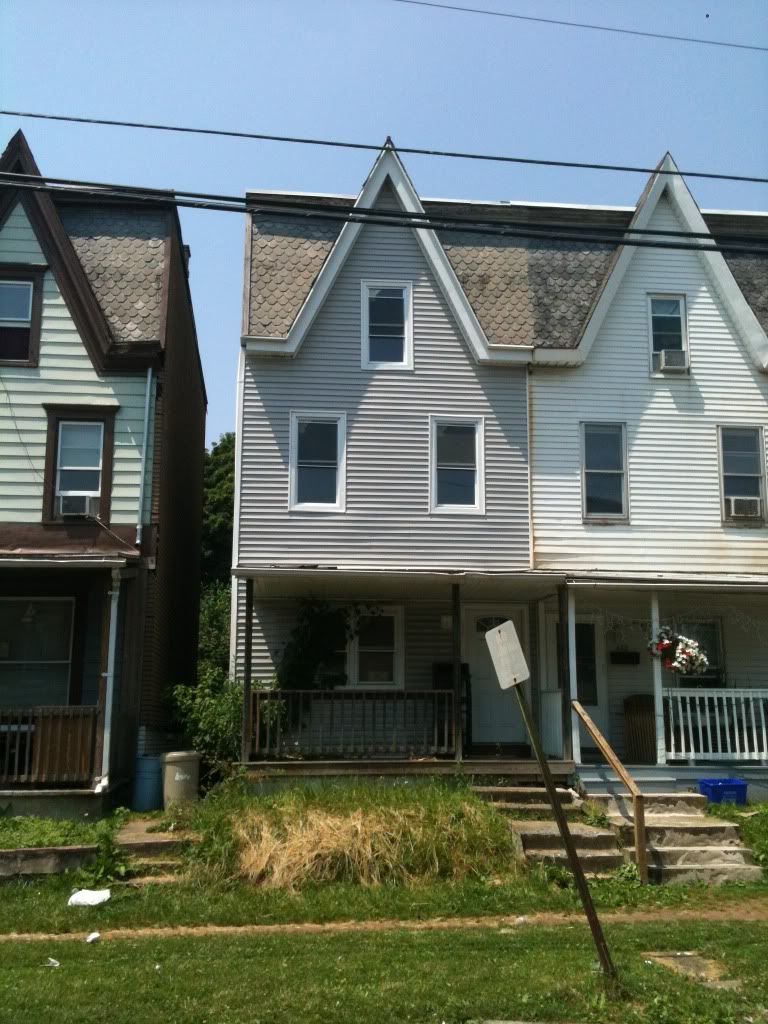 Here is an actual view of the home from South 14th Street.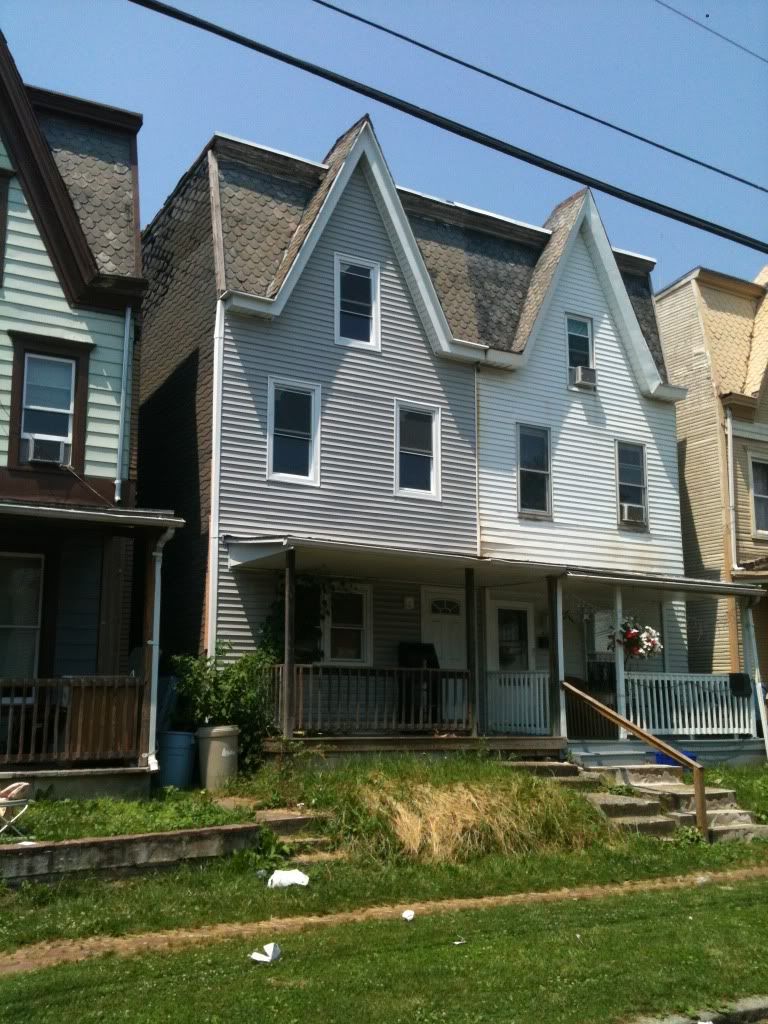 Here is a view of the home from a different angle as well as the neighbors homes.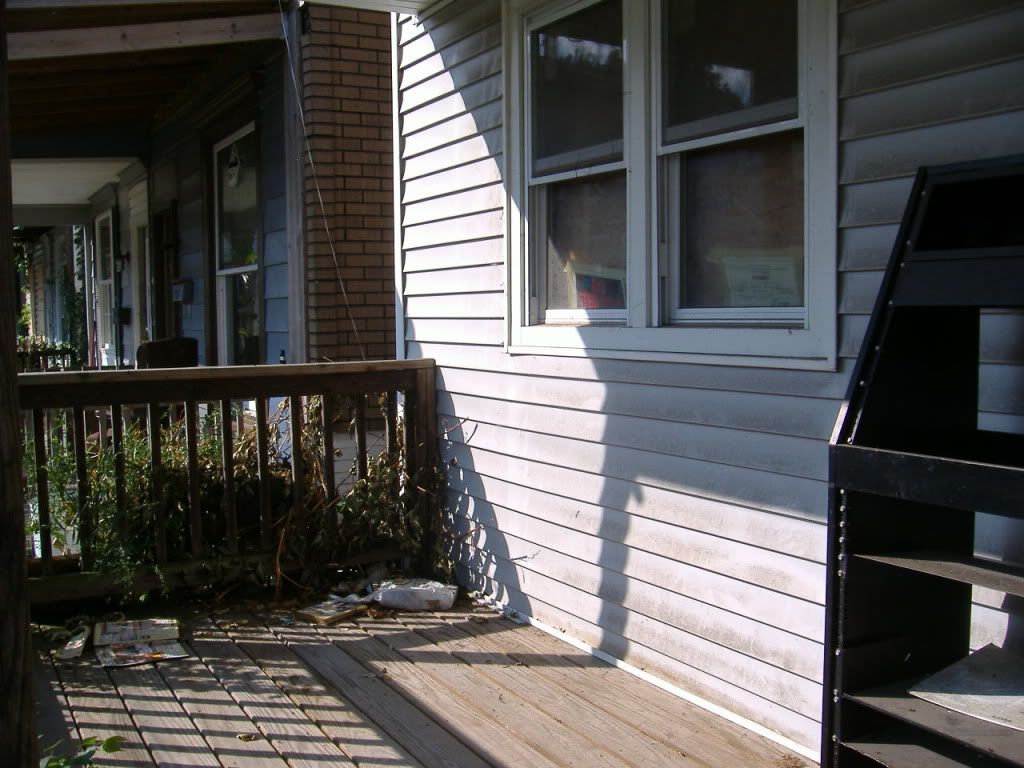 A close up view of the front porch of the house.

House Specifics: 5 Bedrooms, 2 Full Baths, 1,744 Square Feet Finished
Parcel #: 02-029-016-000-0000
Legal Description of Property: 434 South 14th Street, Harrisburg, Dauphin County, Pennsylvania 17104.
Property Taxes: Approximately $600 per year; Property taxes are current and no back taxes are owed on this property.
County Recording Fee and Additional Fees: Dauphin County charges the following to transfer and record the deed:

$65.50 recording fee and 2% Transfer Tax. Please note these fees are in addition to the winning bid amount. Monies will be paid to the county when deed is recorded for you. The Seller will pay all costs related to deed preparation and shipping.
---
Major credit cards accepted through Pay Pal or USA Bank Cashier's Checks in USD (the two preferred ways) within 4 days of the close of the auction. Personal Checks in USD are accepted but the recording of the deed is a slower process. Please conduct all due diligence and ask all questions prior to bidding. All maps, copy of the deed that we have sent to the county for recording and information that we have will be mailed to the same name and physical address the winning bidder provides.
Please note that this property is being sold in an "as-is" condition. The information set forth herein related to potential resale prices, renovation costs, assessment info, annual taxes and property condition is based upon our own assessment of information gathered from various sources. Please conduct all due diligence and ask all questions prior to placing a bid. Any individual, corporation, or entity of any kind that bids on this property, or makes an offer on this property outside of Bid 4 Assets, hereby acknowledges and must agree to this disclosure.
Please email all questions as they arise & winning bid information at the auction conclusion. Winning bidder: Please send instructions on whose names will appear on deed, address and telephone number. This information should be emailed immediately along with how payment will be made (Pay Pal, Cashier's Check, Personal/Business Check, Wire Transfer or Money Order). Please note that payment is due within 4 business days of the close of auction. All sales are final.